Impact Theater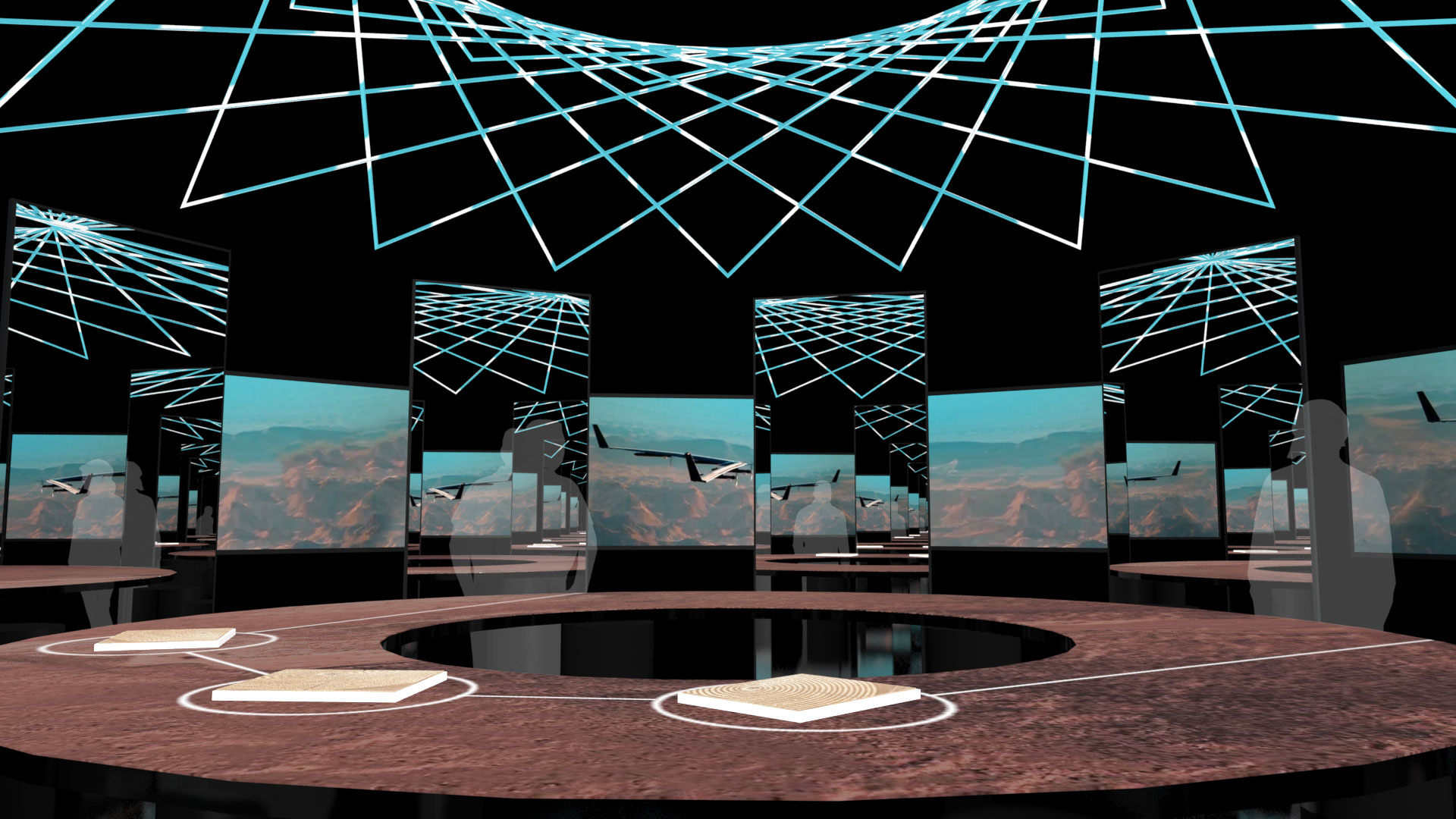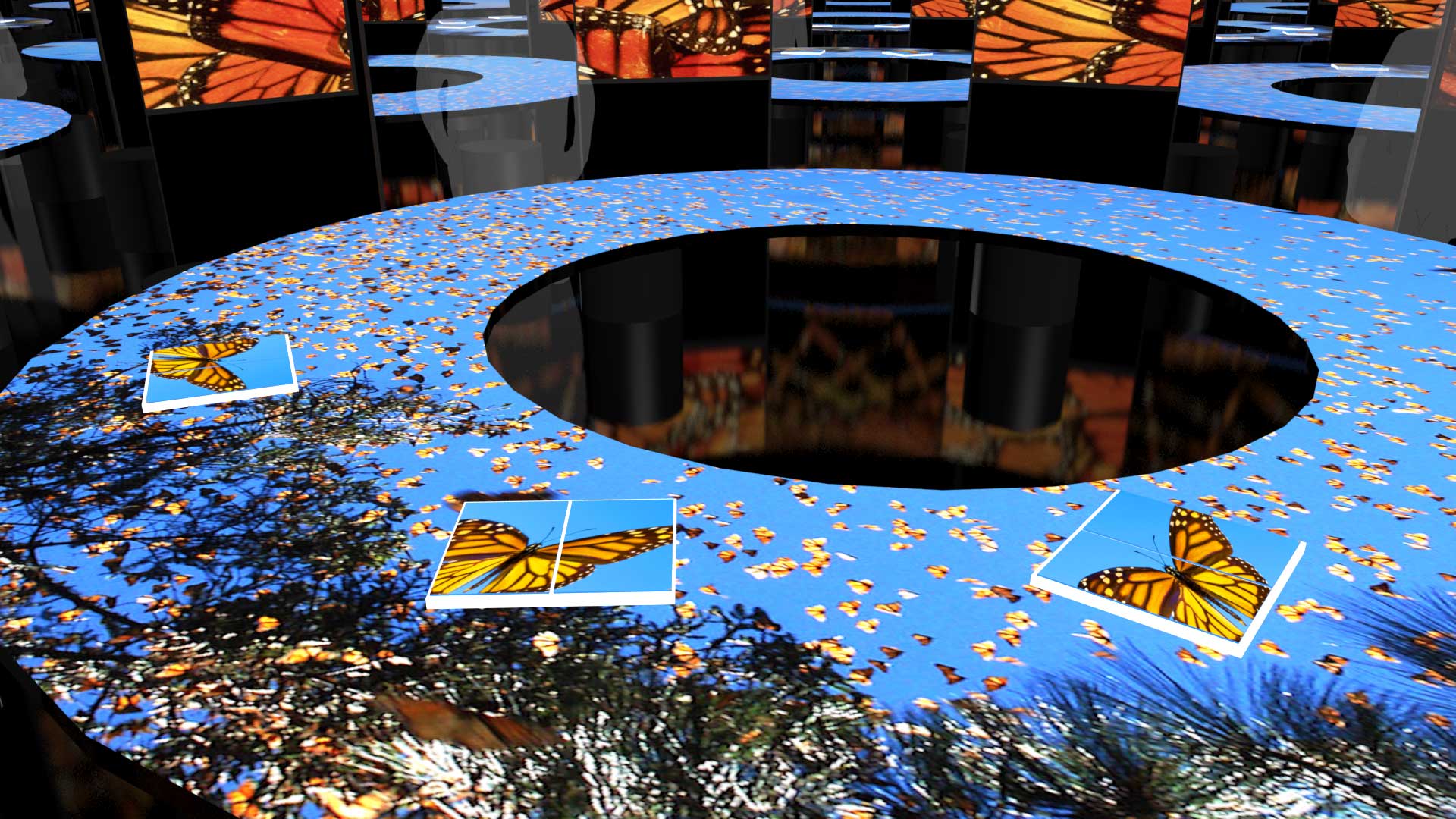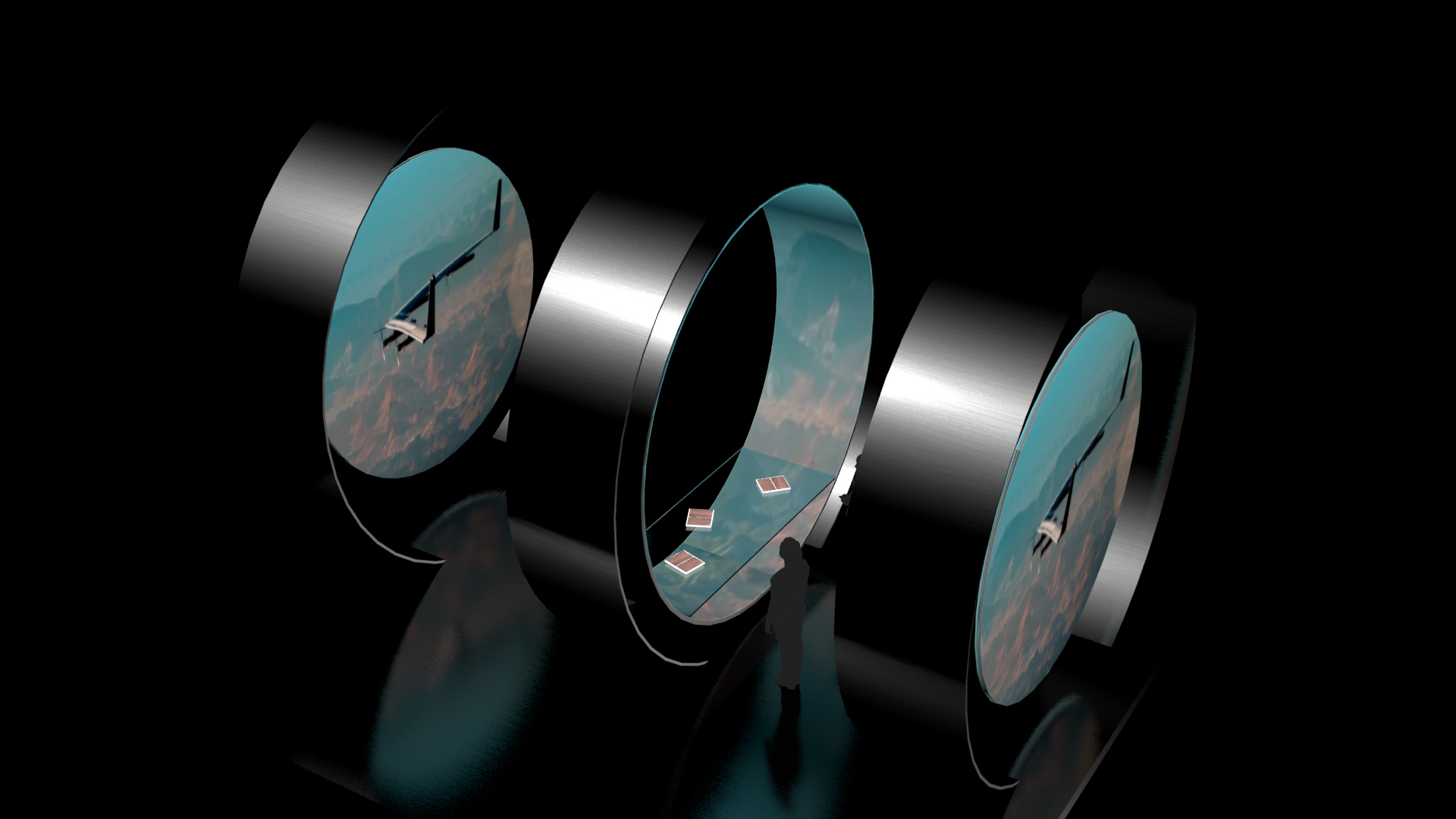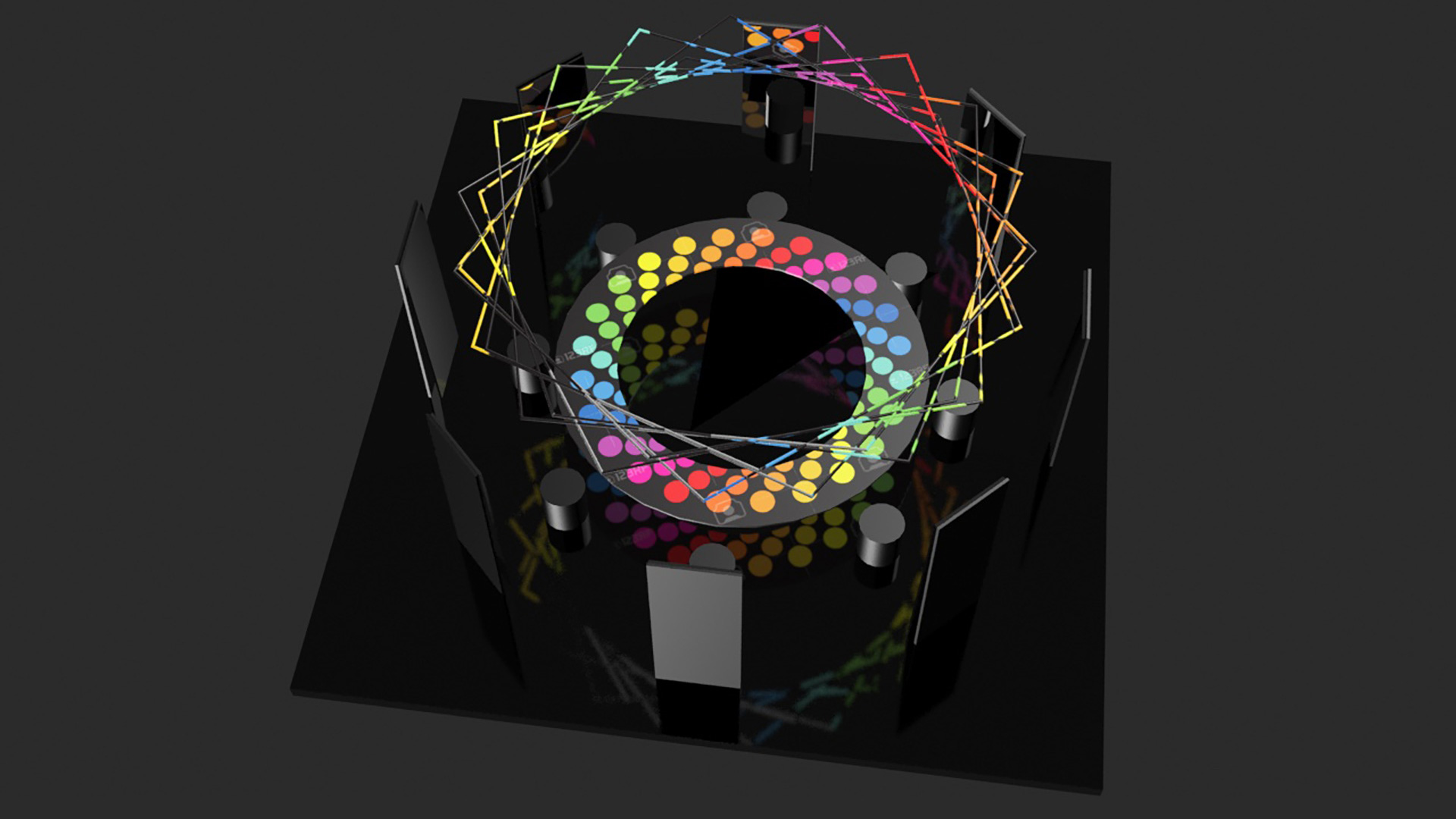 1 / 6
Surrounded by staggered mirrors and displays, the circular configuration creates a feeling of depth and infinity within a small footprint.
- Creative Direction
- Design Concept
- Environmental Design
- Motion Design
---
As part of a multifaceted proposal for a leading technology firm's briefing center, I developed the Impact Theater, a unique interactive presentation space that immerses visitors in stories of the firm's social and environmental impact.
I designed two configurations; the first placed visitors face-to-face around a projected tabletop, surrounding them with a fragmented landscape of media and mirrors. The second flipped this form factor on its side, placing guests within a tunnel of concentric circular imagery. Both approaches incorporated ambient interactivity via object tracking, inviting visitors to see how small gestures could have a big impact on the world's biggest challenges.
AGENCY: Blue Telescope
Contact:
---
copyright © 2023 Patrick Snee