Driven to Win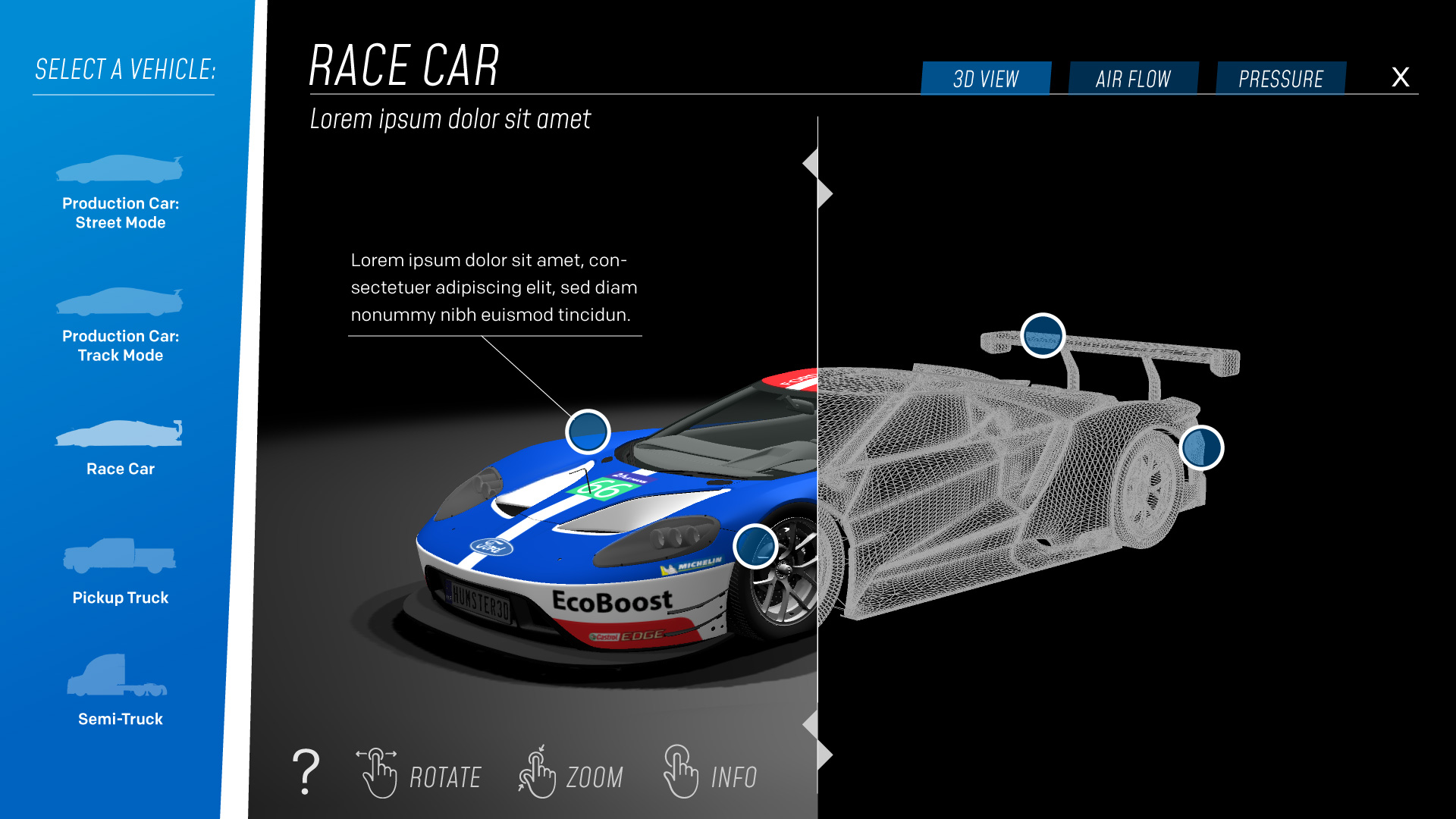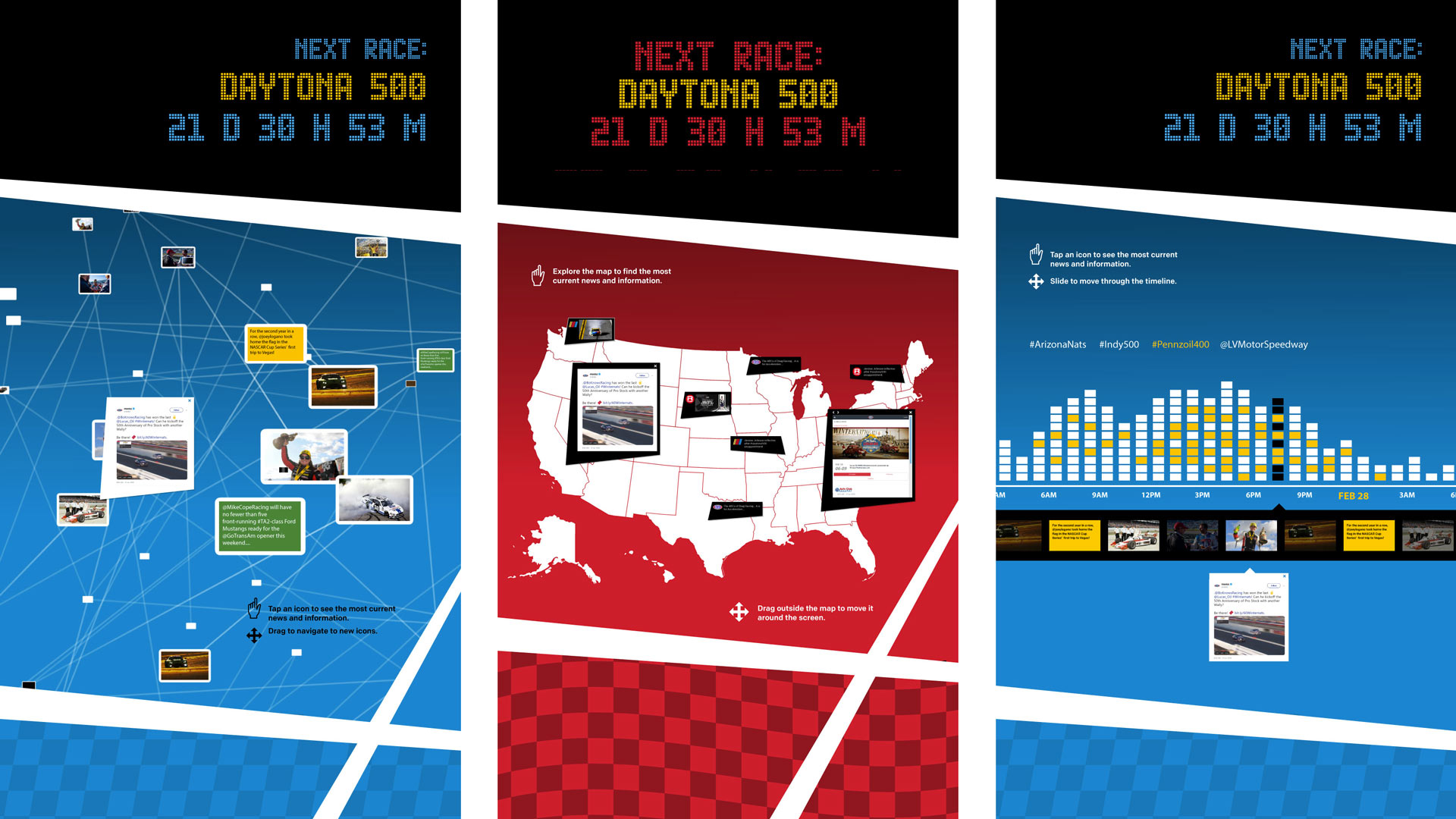 1 / 5
A design interactive reveals key features, inside and out, that propel race cars to victory.
- UX Design
- Interface Design
- Motion Design
---
Driven to Win, a new exhibition at The Henry Ford, presents a panoramic view of car racing in America. Amid dozens of vehicles and artifacts, the exhibition uses state-of-the-art media and interactivity to tell a comprehensive story of the history, technology, and humanity behind the sport.
I designed UX and graphics for two digital exhibits that visualize real-time racing trends and explore race car design strategies. For three additional video installations, I built multi-screen motion graphics, showcasing the prototyping, testing, and deployment process of the Ford 2016 GT on its way to taking top prize at Le Mans.
AGENCY: Blue Telescope
Contact:
---
copyright © 2023 Patrick Snee