The Cloister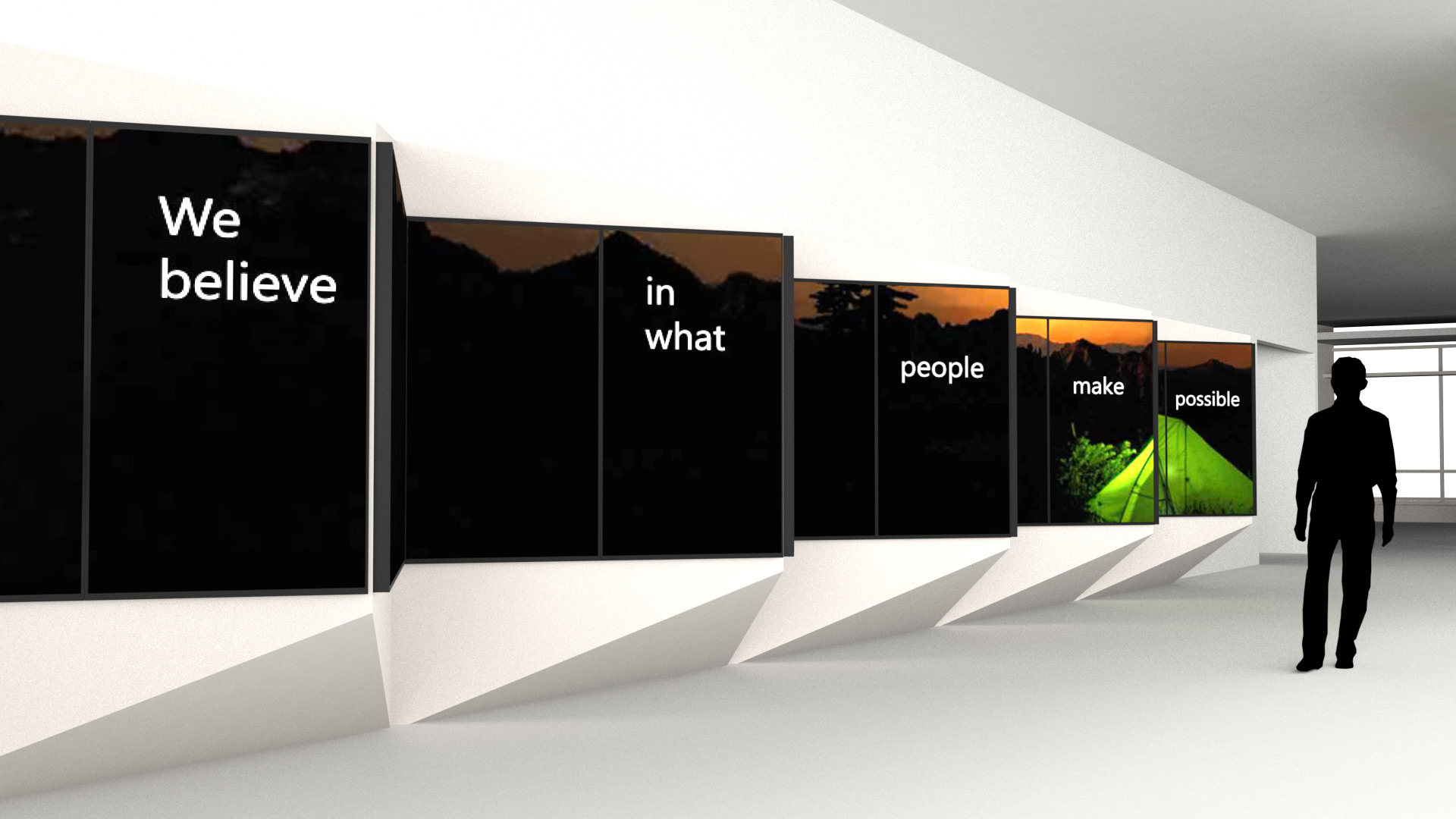 1 / 6
The 'Colonnade' towers rotate in choreographed sequences, responding to visitors as they walk along the corridor.
- Creative Direction
- Design Concept
- Environmental Design
- Motion Design
---
A leading technology company sought to activate an underused passageway at its briefing center; my firm responded with The Cloister, a set of three installation concepts designed to greet visitors in motion with the brand's core values.
The 'Lenticular' approach uses zig-zagged displays to reveal messaging as guests pass by. The 'Windows' theme implements transparent displays, backlit by natural sunlight. Most dramatically, the 'Colonnade' is a row of rotating towers of media and mirrors that engage in a dazzling kinetic dance with visitors.
AGENCY: Blue Telescope
Contact:
---
copyright © 2023 Patrick Snee